mnogo više od naracije kod filma me fascinira fotografija. pamtim filmove po zamrznutim kadrovima u mojoj glavi. kao da tamo negde unutar, na pravom mestu za to, neko pravi rezove…
i svetlo! ispostavilo se da je za fotografiju nekih od meni omiljenih filmova krivac baš on – mark lee ping-bing. "vertikalni zrak sunca" je poema o svetlosti.  i to takva da pomisliš da su svetlost i senke nešto najlepše što postoji na ovom svetu. i tu je bio odgovoran za vizuelno. film je režirao vijetnamsko-francuski reditelj trần anh hùng. volim svaki kadar tog filma.

mark lee ping-bing je rođen 1. janura 1954. na tajvanu i filmom se ozbiljno bavi od 1977.  i to sa rediteljima kao što su: wonk kar wai, gilles bourdos, hou hsiao-hsien, pomenuti tran anh hung, tian zhuangzhuang, ann hui, yang chao… u njujorškom MoMA muzeju od 16. do 30. juna biće održana prva američka retrospektiva njegovih radova.
ako posvetiš sat i po svog vremena na nešto ovako lepo i dobro kao što je ovaj dokumentarac o njemu biće ti jasnije ko je taj čovek i biće ti jasnija fascinacija onih koji vole film njegovim odnosom prema svetlosti i senkama… a one su važne.
let the wind carry me, dokumentarac o njemu…
(chiang hsiu-chiung & kwan pun leung, 2010)
sometimes i get that feeling
and i want to settle
and raise a child up with somebody
i get that strong longing
and i want to settle
and raise a child up with somebody
but it passes like the summer
i'm a wild seed again
let the wind carry me

 joni mitchell
"polusvetlost sveta ljudi je sačinjena od senki: lepotu ne možemo naći ni u jednom predmetu, već u šari njegovih senki, svetlosti i tame koja nastaje dodirom s drugim predmetom. da nema senki, ne bi postojala lepota." (jun'ichiro tanizaki u svom eseju "pohvala senci" , 1933.)
"light and shadows are everywhere. but if you don't pay attention, they never belong to you." mark lee ping-bing
2009. je izašla knjiga o njemu "a poet of light and shadow". u knjizi kaže:
"film is unknown, uncertain. it's a chemical reaction. to be frank, it's a little bit like painting. so if you're technical skills and experience aren't up to part, you'll think that hd (high-definition digital video) is very easy to use. but hd is different. there is a monitor. it shows what you have shot. you'll know if it's a little dark in one part and you need to add a bit of light. everything is on the monitor. everything is ok if you have the monitor. all the expectation and the texture is gone. maybe there is a kid who knows about how to play computer games, or is sensitive to color — they can get the job done. but if everything can be changed by computer, then this is not a form of art."
ne čudi da je radio na filmu o slikaru svetlosti…
"mark is a hunter of beauty, just like some chase butterflies. he looks for the decisive moment when the glow of the sun illuminates a glass facade, when the frog unveils the mountain… i don't know any cinematographer in the world that is capable of manipulating film with such creative freedom, giving all the labs of the world vertigo." –gilles bourdos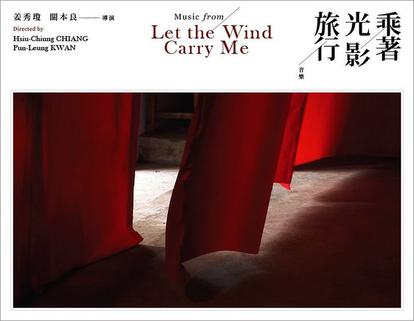 kao što kaže moto sajta mubi.com:
life id too short for bad films…